BriskBard 2.0 Released !
Submitted by

salvadordf

on Sun, 07/26/2020 - 22:01
Navigate the web the way you like it and improve your productivity with the new multiple window interface in BriskBard. Keep your browser tabs organized and unclutter your desktop with a fast and efficient web browser.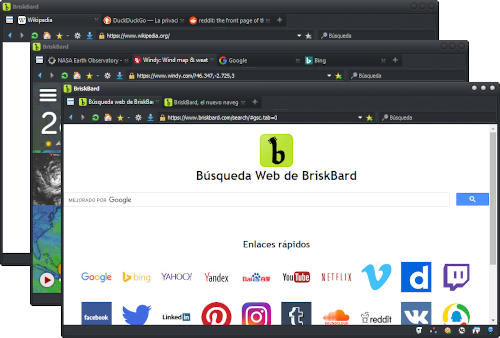 The new BriskBard 2.0 is finally here with a greatly improved user interface that wil allow you to group tabs in different windows, move them from one window to another and set custom tab colors to improve your web browsing experience.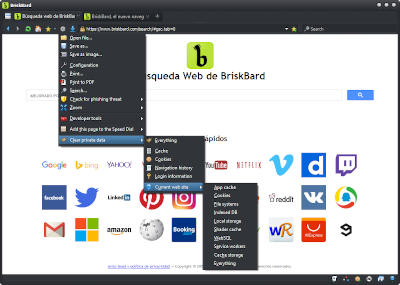 BriskBard now includes even more options to clear the private data for a particular website at runtime giving you a much better control of your personal data.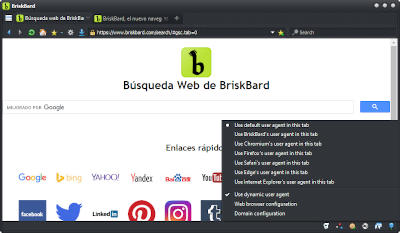 As you know, some websites are designed to work on some web browsers only. 
BriskBard has a dynamic user agent feature that allows you to be identified as one of the supported web browsers but some users asked for a faster way to enable and disable it.
For this reason, BriskBard 2.0 now has a menu option to control the dynamic user agent with only 2 clicks.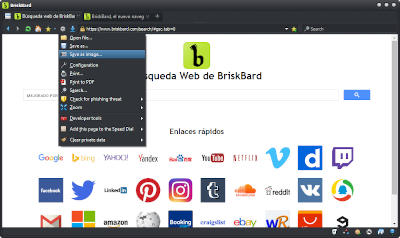 Among other improvements, BriskBard 2.0 no longer requires to disable the hardware acceleration to take snapshots of a web page.
Now that option is always enabled and you'll be able to save a web page as an image regardless of your other settings.
This is the complete list of changes in BriskBard 2.0 :
The Blink rendering engine has been upgraded to 84.0.4147.89
Added context menu options, taskbar menu options and tray icon menu options to open new windows.
The users can now "drag and drop" tabs between different windows.
Added a configuration setting to open new application instances using new tabs or new windows.
Now it's possible to take web browser snapshots even with the hardware acceleration enabled.
New options to clear the private data corresponding to the current website.
There's a new menu option to enable easily the use of dynamic user agents.
The Indy, OpenSSL, Hunspell, SQLite, Tor and Libwebp components have been updated to the latest version.
Bug fixes :

Fixed an issue with the printing margins in PDF format.
Fixed an issue with popup windows created in private mode.
Fixed some issues with the default configuration values in new installations.
Now the bookmark icons are updated correctly.
The default directory for browser downloads is now "my downloads" instead of "my documents".
For more information go to https://www.briskbard.com
English