BriskBard 2.1 Released !
Submitted by

salvadordf

on Mon, 09/21/2020 - 22:00
Feast your eyes on the new high-res visual styles in the latest BriskBard web browser. Navigate the Internet using a sharp and clear interface on any screen resolution.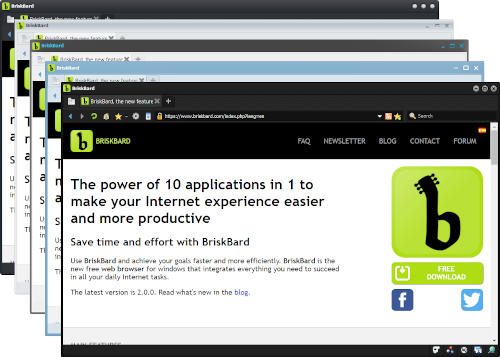 If you crave for more control over the appearance of your web browser take a look at BriskBard and customize it the way you want. This version of BriskBard was built with Delphi 10.4.1 which includes many improvements in the visual styles among many other innovations.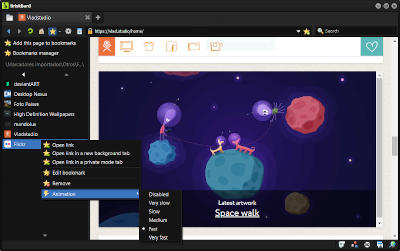 Artwork : Vladislav Gerasimov
The latest BriskBard version also improves the web browser bookmarks with smooth transitions when you open a bookmark folder, a context menu option to configure those animations, more information about the bookmark folder currently on screen and a much faster bookmark manager.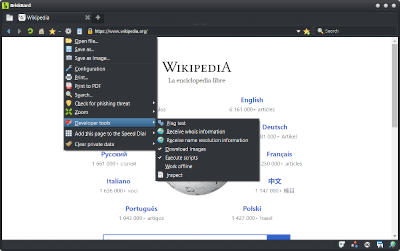 The web developers now have even more tools at their disposal to disable automatic image loading or JavaScript, and to enable the offline browsing mode.
As always, this version also fixes some issues reported by the users. This is the complete list of changes in BriskBard 2.1 :
The Blink rendering engine has been upgraded to 85.0.4183.102.
BriskBard is now built with Delphi 10.4.1 which includes high resolution styles.
The web bookmarks include animations when the user opens a folder and they show the selected folder. The user can disable this effect and configure the animation speed.
Improved speed of the bookmark manager.
Added new web developer options in web browser tabs that use the Blink rendering engine. Now it's possible to disable JavaScript, work offline and disable automatic image downloads.
The SQLite and Tor components have been updated to the latest version.
The default domains blocked by the ad-blocker have been updated.
Bug fixes :

Fixed an issue saving the tab sizes.
Fixed an issue moving tabs that showed a custom color without user intervention.
Fixed the text selection in the address box in the web browser tabs.
Fixed an issue of child windows created behind configuration windows.
Now the favicons are also updated when the user goes back.
The custom cookie blocker has been replaced by an option to "Allow third party cookies".
Fixed the default "Downloads" directory in new installations.
For more information go to https://www.briskbard.com
English