BriskBard 2.2 Released !
Submitted by

salvadordf

on Thu, 10/29/2020 - 11:34
If reading a web page feels like staring at the Sun then try the new dark mode in BriksBard and prevent digital eyestrain.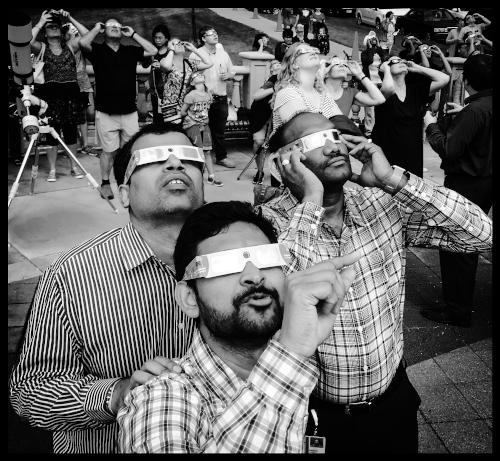 Image by Dave Davidson from Pixabay.
You probably spend hours in front of computer screens while you work or navigate the Internet at home. Reading long pieces of text on excessively bright screens is a known cause of eyestrain and some people find that reading with darker background colors is more comfortable for their eyes.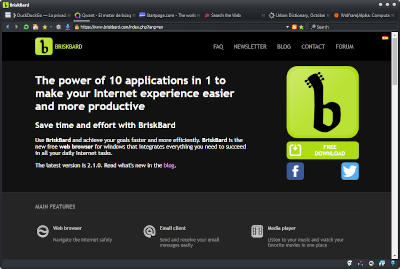 For that reason, several users asked to include a "Dark mode" feature into BriskBard and they will find it in the new 2.2 version.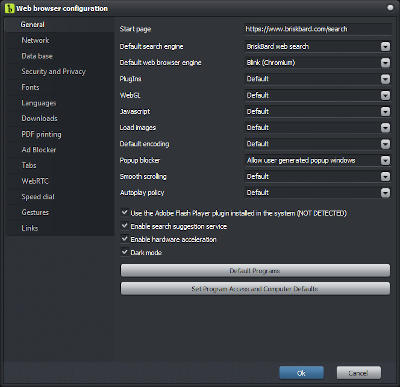 The configuration window for web browser tabs has a new option to enable the "Dark mode" at all times but if you use a dark mode in Windows you'll see that BriskBard is also capable of using the dark style if the web page has that option.
The new BriskBard version also improves the spell checker dictionary selection with a new context menu option and a reworked dictionary selector in the web browser configuration window.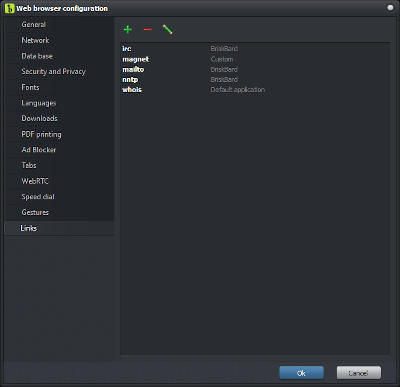 BriskBard also has a new configuration option to select what action should the browser take when the user clicks on a link. The new "Links" configuration section allows you to select a custom action for each URL scheme.

Some users like to open a lot of tabs and they quickly run out of space in the interface. In this case, you can move the mouse cursor over the tabs and move the mouse wheel button to select other tabs but now you can also move a new small scroll bar to show all the open tabs easily.
This is the complete list of changes in BriskBard 2.2 :
The Blink rendering engine has been upgraded to 86.0.4240.111
Added a dark mode in the web browser tabs that use the Blink rendering engine.
Added a context menu option to select the spell checker dictionaries in the web browser.
Now it's possible to select the web browser behaviour for each URL scheme link clicked by the user.
Improved tab handling and scrolling.
The Tor component has been updated to the latest version.
The default domains blocked by the ad-blocker have been updated.
Bug fixes :

Now the arrows indicating the sort direction in some listings is drawn correctly when the application uses custom styles.
For more information go to https://www.briskbard.com
English