BriskBard 1.4.1 Released
Submitted by

salvadordf

on Thu, 04/27/2017 - 12:35
The latest update of BriskBard brings the latest version of the Blink rendering engine and some bug fixes.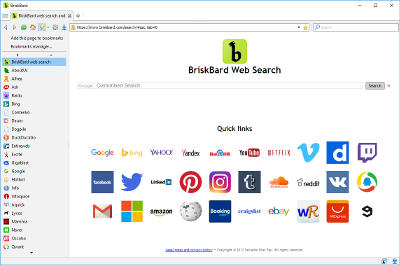 This is what's new :
Upgraded to Blink 58.0.3029.81
Upgraded to the latest Indy version.
New option to disable the search suggestions.
Bug fixes :

Now it's possible to load large images in the web browser.
The media player controls in the full screen viewer are correctly updated when the video is paused.
The browser now draws the 'select' items in the right position after moving the window.
Now bookmarks can be used while browsing in full screen mode.
For more information got to https://www.briskbard.com
English