14 Best Free Online Word Processors
Submitted by

salvadordf

on Sun, 06/25/2017 - 23:00
Word processors are tools to edit, compose and print text documents.
These tools use to be computer programs that have to be installed but now you have alternative tools that don't need to be installed locally because they work inside a web browser like BriskBard.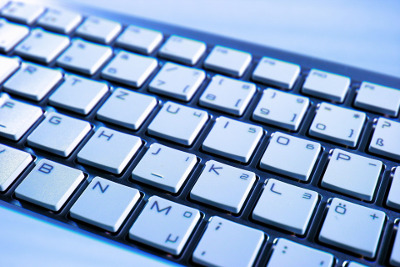 The benefits of using on-line word processors are the following :
Safety : The documents can be saved in a cloud storage server with all the safety measures insuring that it will never be lost.
Collaboration : These services use to give an option to share the documents with read-only or write privileges.
Portability : It's not necessary to copy the documents in portable storage devices because they can be accessed from the cloud storage service.
Cost : Other word processors have a price tag similar to low budget computers or they're available with a subscription plan but the services in this article are totally free or at least they have a free plan in the payment options.
Not all the applications or on-line services used to edit text have the same features.
The so called text editors only have the most basic editing features. They can only modify plain text files without text formatting or image embedding functions.
All the rest are called word processors and they include many other features like :
Text formatting functions.
Formatting changes are visualized in real time. This is called a WYSIWYG or "what you see is what you get" editor.
Spell checker.
Thesaurus.
It's possible to add images, videos, sounds, links, spreadsheets, etc.
Split the text into pages.
Tables of contents.
Page headers and footers.
Annotations.
Styles.
Text statistics.
Etc.
The most advanced on-line word processors have all these features. Even so, they are a bit behind the word processors found in desktop office suites.
Other word processors only have a fraction of those features. Some examples of these word processors are annotation tools in collaboration services, message editors in forums, etc.
Word processors with basic features can be found in thousands of on-line services but there are only a handful of advanced word processors.
As always, it's highly recommended to read the terms of the service and the privacy policy before using any of these on-line services.
This is the list of free on-line word processors, in alphabetical order :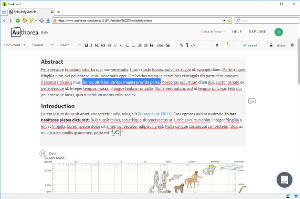 Authorea is geared to researchers and it allows them to write documents with references, citations, images, data, code, templates, comments, equations and many other features used in scientific publications.
Several authors can collaborate writing a document and Authorea will keep a version history using GIT.
It's possible to export the document to PDF, Word and other formats. Authors can also send the documents directly to the world's leading journals.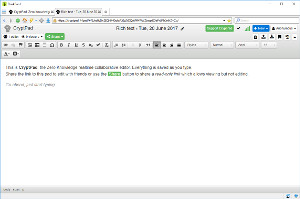 CryptPad offers a word processor, a code editor, a presentation creator, a poll creator and a remote storage service.
All the information is stored encrypted and they claim that only the document's owners can see the document's contents.
It allows to share links to the documents and to collaborate with several other users.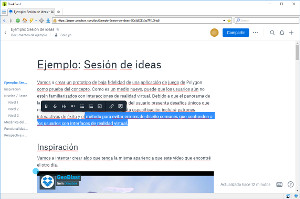 Dropbox Paper : The cloud storage service provider DropBox also offers this collaboration tool to create and edit text documents by several users.
Dropbox Paper has a very fast interface and its text formatting features are good enough for most occasions, allowing the writer to concentrate without too many distractions.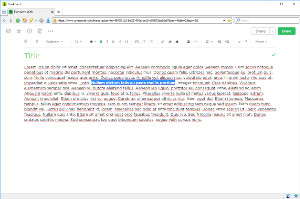 Evernote allows you to create, edit, store, label, comment, search, share and organize notes.
You can edit the notes with a word processor found in their website or by using their application in your phone, tablet or computer.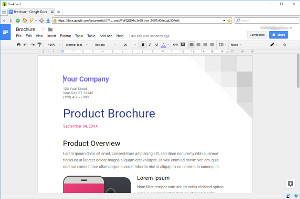 Google Docs is the word processor that is a part of a free office suite offered by Google.
It's an advanced word processor with many features that competes directly with Office Online.
It supports the Microsoft Office file formats and it's available as a web application and as an app for phones and tablets.
It allows you to collaborate in real-time and to share links to your documents.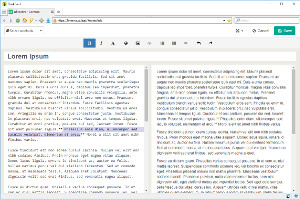 Laverna is an open source alternative to Evernote to create notes.
It's very easy to use and you can use the word processor found in laverna.cc or you can install it in your private server or in your computer.
No registration is required and you can enable encryption to protect your privacy.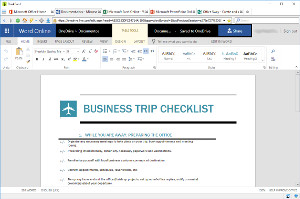 Microsoft Office Online is the free on-line office suite version of the off-line Microsoft Office suite for desktop computers.
It has an advanced word processor called Word Online with many functions from its desktop counterpart.
It supports the file formats of the Microsoft Office desktop version and it can save the documents in the cloud storage service from Microsoft : OneDrive.
It also allows real-time collaboration and it requires to be registered and on-line while you edit documents.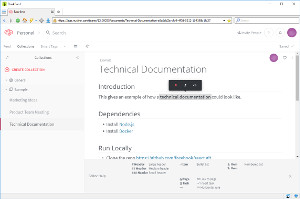 Nuclino offers a real-time collaboration tool where several users can share notes and create graphics.
The word processor included in Nuclino lets you add images, videos, files, tasks, code, etc.
It's possible to export the data in several file formats, including PDF.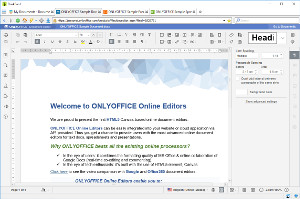 OnlyOffice is a free open source on-line office suite that includes an advanced word processor, a spreadsheet and a presentation creator.
You can add comments and collaborate in real-time in the same document with several users.
Its word processor supports the most common file formats, including the ones from Microsoft Office.
It also allows you to use templates, insert images, graphics, links equations, etc.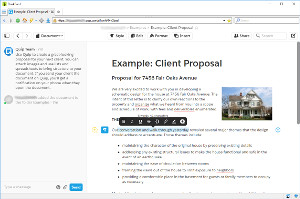 Quip is a collaboration tool to create and to edit text documents and spreadsheets by user groups.
It also lets you assign tasks, add comments, chat with other team members and log all the document changes.
Its word processor allows you to insert images and spreadsheets.

SMASHDOCs is a word processor that lets you assign privileges to several users in order to edit a document and to collaborate in real-time.
Smashdocs logs all the changes to the document and you can compare different versions.
It also lets you add comments, and to import or to export the document in several file formats, including DOC.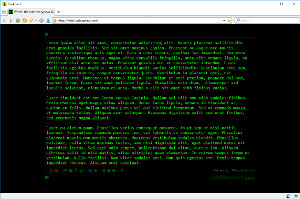 Writer is a word processor for those who need a tool that lets them order their ideas and give some structure to their thoughts without distractions.
It allows the user to export the document in PDF format and it saves the document automatically in a private and safe way.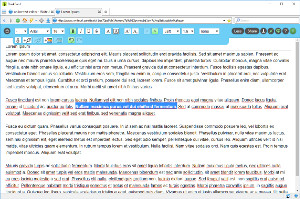 WriteURL is a word processor used to edit text documents on-line or off-line.
Registration is not required and you can share links to the documents with read or write privileges.
The users can collaborate and modify the documents at the same time and in real-time.
The server will store all the document versions and it'll allow the users to consult all the versions of the documents.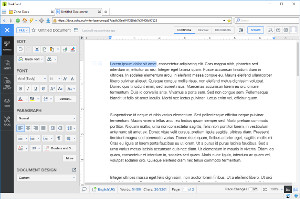 Zoho Writer is an advanced word processor that is part of the Zoho Office Suite and it has almost all the features of other desktop word processors.
Zoho Writes can work with the most popular text file formats and it can save them using the cloud storage service called Zoho Docs.
You can share the documents and collaborate while you chat with other team members in Zoho Chat.
Article updated on January 31st, 2019
English