15 Free PowerPoint Alternatives Online
Submitted by

salvadordf

on Wed, 09/06/2017 - 09:18
If you need to create a presentation easily without installing any software, share it on the Internet and engage your audience, use these free PowerPoint alternatives.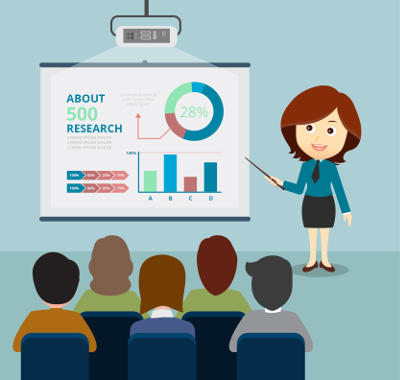 Besides the price tag and the user friendly features, these services can save the presentations in a online storage service accessible anywhere in the world.
This article includes free services that allow you to create complex presentations consisting in something more than a collection of slides with some text lines. All of these applications work in web browsers like BriskBard.
These are the web apps, in alphabetical order :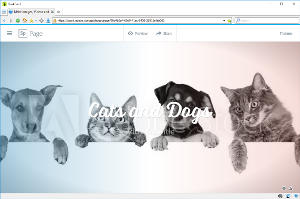 Adobe Spark can be used to create social graphics, web stories and animated videos to share them in social media. Its image gallery has thousands of images and the users will find professional quality themes to create simple messages, magazine-style stories or videos effortlessly.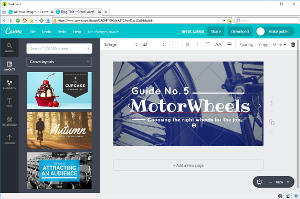 Canva can create all kinds of designs using templates for social media, documents, blogs, ebooks, email headers, events, ads, posters, flyers, banners, infographics, menus, brochures, etc.
It has an extremely easy and intuitive user interface with 8,000 templates, millions of images and many high quality fonts.
The designs can be downloaded, shared in social networks or kept in private while you collaborate with your team.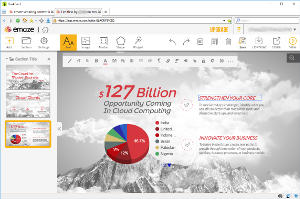 Emaze is used to create presentations, websites, blogs, ecards and photo albums for free using many templates. It includes an automatic spell checker and a comprehensive, intuitive and very easy to use user interface. It's also possible to share the documents in social networks, by email or using a link.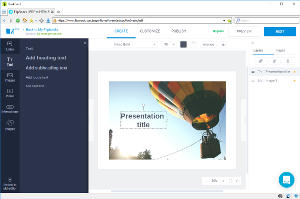 Flipsnack has templates to create magazines, booklets, catalogs, brochures, presentations, portfolios, tutorials, photo albums, reports and menus. All casual users will be more than satisfied with its user interface. Flipsnack includes many high quality images and fonts, and it allows you to add link buttons, audio, video and shapes.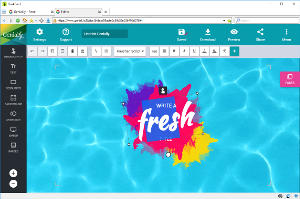 Genially allows you to create presentations, interactive designs, infographics, interactive images, maps, educational resources, eposters, galleries, resumes, ecards, calendars, photo albums using their templates. It has a comprehensive and intuitive user interface which can be used to add animations, links and all kind of graphical elements.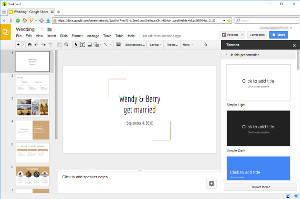 Google Slides is a part of the free web based office suite offered by Google that also includes Google Docs and Google Sheets. Google Slides is used to create presentations using a limited number of templates. However, it has a very easy to use and feature rich editor.
Many other web apps to create presentations have a limited number of features, templates or images that can only be unlocked when the user becomes a paying customer but Google Slides has all its features ready to use for all the users.
Among its many features, you can insert graphs that use the data from Google Sheets, save the presentation in multiple formats or share it in Internet.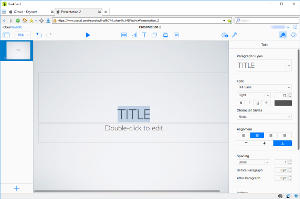 Among the iCloud applications there's one used to create presentations called Keynote. It has an intuitive user interface and more features than many other similar web apps but not as many as Google Slides, Microsoft PowerPoint Online or Zoho Show.
It has a reduced number of templates and it doesn't have a public image gallery. It allows you to save your presentation in 3 formats and it's possible to insert graphs.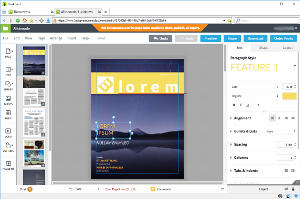 Lucidpress has a comprehensive user interface to create presentations. It includes many templates of all kinds and it allows you to share and save the documents in several formats. It's very easy to use and you can print your documents in several paper sizes. It doesn't have an image gallery but the users can upload customized images to insert them in the presentations.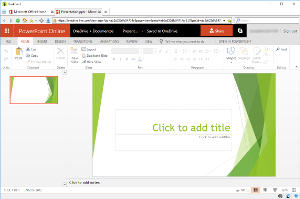 Microsoft PowerPoint Online is, without a doubt, the best alternative to the desktop version of PowerPoint. It has a familiar and feature rich user interface. If you already know how to use the desktop version of PowerPoint or any other Microsoft Office product, you won't need to learn much more. It allows you to save and share the documents, and the Bing search engine is integrated in the image gallery. There are hundreds of "Office Add-ins" made by third parties to add more functionality to this already impresive web app.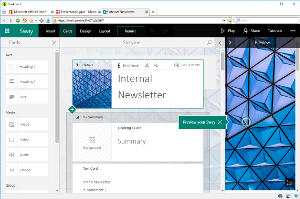 Microsoft Sway can be used to create presentations quickly and easily. It allow you to create a sequence of photos, videos, audio and text by dragging and dropping elements on a storyline. Sway only has some functions to format text or to change the way elements are shown but the final result has great quality and you can create a presentation in record time. Sway has templates to create presentations, resumes, newsletters, blogs, portfolios, reports and other kind of documents.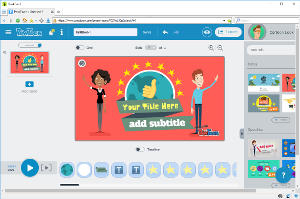 If you want to create a presentation or infographic with an original or funny touch, you can use Powtoon. PowToon not only allows you to insert many of the typical elements in presentations like images, text or audio in a sequence of slides, you'll also be able to insert animated characters, graphs and animated objects. It has several styles, templates and a high quality image gallery.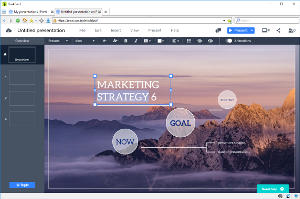 Prezi has all you need to create engaging presentations. It has many templates and a wide range of fonts for all occasions to create presentations in a question of minutes. It has a user-friendly interface and some of its noteworthy features are the "Smart structures" used to arrange the content with drag-and-drop without disrupting the layout, and the "Zoom reveal" used to discover hidden details in a part of the presentation.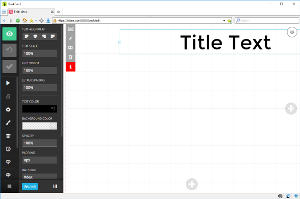 Slides is an easy to use web app to create presentations for free. After a 1 minute tutorial you already know everything you need to create a complete presentation. You can collaborate with your team in a presentation and save it or share it in different ways. You can also add text, images, videos, shapes, tables and many other elements.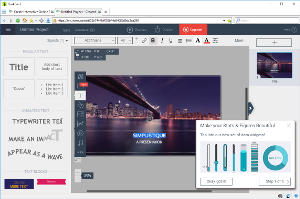 Visme can be used to create presentations, infographics and other visual content in minutes. It has an intuitive interface and you can insert animated text, shapes, images, graphs with imported data, tables, videos from YouTube or Vimeo, audio and even embedded content from external sources. Visme also has more than 500 templates in all formats, 6000 icons and millions of images.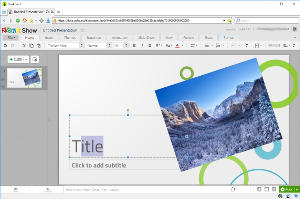 Zoho Show is one of the applications in the Zoho office suite. It's a comprehensive presentation web app that could replace many similar desktop applications. It has a fast and intuitive user interface with all the features the casual user needs and it helps you improve the consistency of the presentation with a master slide that applies its characteristics to the rest of the slides.

First image designed by Freepik
English