6 Free Spreadsheet Editors Online
Submitted by

salvadordf

on Tue, 09/12/2017 - 16:58
Discover these free Excel alternatives to edit your spreadsheets from anywhere in the world and collaborate with your team without installing any software.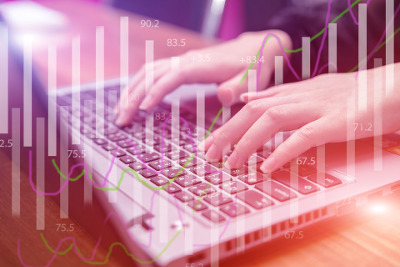 What is a spreadsheet?
Spreadsheets are computer files used for analysis and storage of numeric and other kinds of data in one or several cell grids or tables. One file can contain one or several spreadsheets forming a workbook.
The software used to handle these files is called a spreadsheet editor and it usually can also show graphs based on the spreadsheet data.
The data in each cell can be set manually or automatically using formulas that take values from other cells as parameters.
The operations used in those formulas can be simple arithmetic operations, advanced statistical, financial, logical, engineering operations but also text, date and time related operations.
Benefits of online spreadsheet editors.
The first spreadsheet editors were desktop software programs but since the arrival of the Internet there are more and more free online spreadsheet editors available.
In many cases, these web apps are a part of office suites which include word processors, presentation software, databases, etc.
In this article you'll find all the free services that allow you to create, edit, store and share spreadsheets in a web browser like BriskBard.
This is the list of online spreadsheet editors in alphabetical order :

Airtable could be considered as an hybrid between a spreadsheet editor and a database. Not only you can use text and numbers in the table cells, Airtable also allows you to use images, checkboxes, attachments, links to other tables, etc.
Airtable also gives you the possibility to share documents and collaborate, updating all the changes automatically across all the devices and browsers used by the team members.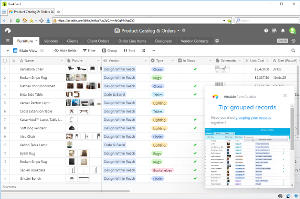 To make the spreadsheet data more attractive and intuitive you can show it in other formats besides the usual table.
If the information can be arranged using dates then you can use a calendar format, or if it's more important to show pictures you could also use an image gallery or the "kanban" format.
To reduce duplicities you can create relationships between tables. For example, if a table has books and you don't want to repeat the author name for each book you could create a second table with all the authors and link each book with its author in the second table.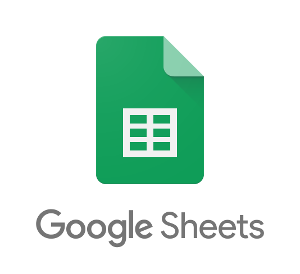 Google Sheets, along with Google Docs and Google Slides, form the Google office suite.
Google Sheets not only is available for web browsers but also for smartphones and tablets, giving the users the possibility to edit documents remotely from a wide range of devices.
Google Sheets users can also share documents with other users by sending links which can have read-only, edit or comment access rights to collaborate. The changes will be saved automatically with a version history.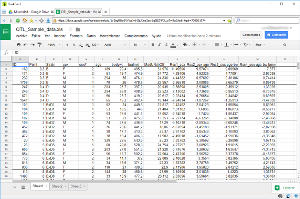 Google Sheets can open, save or convert Microsoft Excel, OpenDocument, CSV or PDF file formats to minimize possible compatibility problems.
Google Sheets has a comprehensive user interface and it includes many format options, functions and add-ons made by third parties.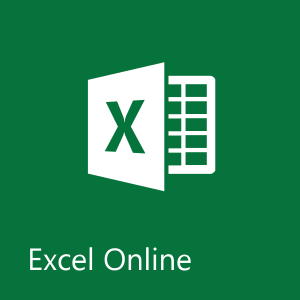 Microsoft Excel Online is one of the web applications that forms part of the Microsoft Office Online suite, along with Word, PowerPoint, OneNote, Sway, Mail, People, Calendar and the OneDrive online storage service.
The biggest benefits of Microsoft Excel Online are the compatibility with the desktop version and the familiarity of its user interface.
While other services struggle to reach an acceptable compatibility level with the MS Office file formats, Microsfot Excel Online is always one step ahead, although there are also some differences with the desktop application.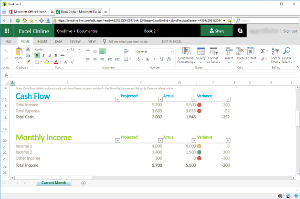 Moreover, most of the users already know how to use the desktop version of Microsoft Office. When they try the online version they find a very similar user interface, which means that they don't have to spend much time learning how to work with it.
Microsoft Excel Online allows you to share documents and collaborate with your team.
The user interface is fast and intuitive. It has many functions, graphs, templates and add-ons created by third parties to enhance the already impressive feature set of this web application.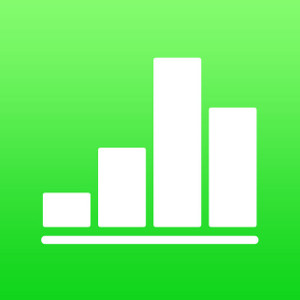 Numbers forms part of the free office suite called iWork, along with Contacts, Notes, Pages and Keynote.
All of those web apps can be used with a web browser, and also with Apple smartphones and tablets. Sometimes it shows warnings if you're not using the web browser included in their operating system but you can ignore them.
Numbers supports its own format, CSV, PDF and Excel. Excel support is not complete but it's improving in every version.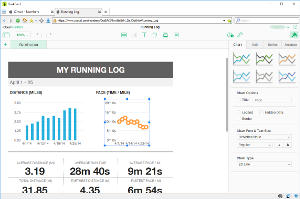 Numbers gives you the possibility to collaborate with your team. Several team members can edit the same document at the same time and see the changes made from different devices in real time.
The user interface is somewhat limited but easy to use. It doesn't resemble other desktop spreadsheet editors but it's very intuitive.
Numbers has a bunch of templates for different document types. It also has many types of graphs and hundreds of functions.
Numbers includes an striking feature that some user may like : You can add stock information to a spreadsheet and it will be updated automatically.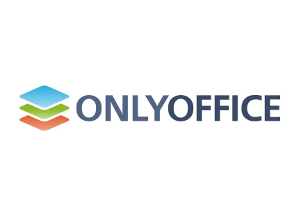 OnlyOffice is an office application with all the functionality of word processors, presentation makers and spreadsheet editors.
Its cloud version is free for personal or business use but you need to be subscribed to enable the collaboration features.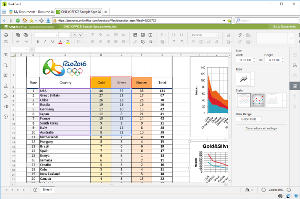 OnlyOffice uses a common space to store all the text documents, presentations and spreadsheets.
There you'll find the sharing and collaboration options which will allow your team to edit the same document at the same time while keeping a versions history with all the modifications.
OnlyOffice can be used in web browsers, smartphones, tablets and desktop applications for Windows, Mac and Linux.
The spreadsheet editor supports Excel, OpenDocument, PDF and CSV. It has a very similar user interface to other desktop office applications which will decrease the time required to learn how to use it.
OnlyOffice has numerous format options, hundreds of functions and a wide range of graph types. It also allows you to insert images, shapes, links, equations and YouTube videos.


Zoho Sheet is one of the many web applications offered by Zoho like Zoho Writer, Zoho Show, Zoho Sync, Zoho Docs, etc.
Zoho keeps all the documents in a cloud storage service from where you can share them and collaborate in real time with your team.
It has very useful features for teams like chat, tasks, team member tracking, privileges management, etc.
You can access your documents from anywhere and from any device, and it keeps a copy of all the document's versions.
Zoho Sheet can import and export spreadsheets in several formats : Excel, OpenDocument, CSV, TSV, PDF and HTML.
The user interface is very similar to the interface in desktop applications and you can insert hundreds of functions, images, links, buttons, notes, graphs in 2D and 3D, etc. You can also create and record macros to save time with repetitive tasks.
English