BriskBard 1.6.3 Released!
Submitted by

salvadordf

on Thu, 03/15/2018 - 17:53
Improve you Internet browsing experience with BriskBard 1.6.3 and enjoy the new configuration options, enhanced audio support and an even safer navigation.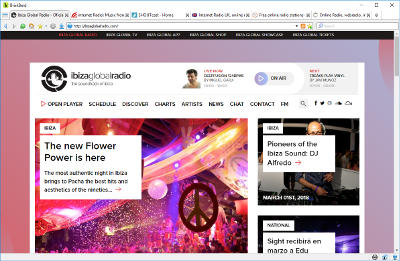 There are thousands of online radio stations available for free in Internet with music, news and all kinds of talk shows, and now it's even easier to listen to your favorite stations thanks to the MP3 support in BriskBard.
Many VPN users will also like the new WebRTC configuration section with all you need to stop the infamous "IP leak" issue that affects many web browsers. All you need to hide your IP is select "Stop IP leak" and restart BriskBard to enjoy full privacy.
Previous versions of BriskBard had the possibility to show the tabs over the web pages or in the left side but now you can also have them below the web pages or in the right side. 
These are the new features in this version :
The Blink rendering engine has been upgraded to 65.0.3325.146.
MP3 support added to web browser tabs that use the Blink engine.
New context menu option to close all other tabs.
New layout options to move the tabs to the bottom or the right side.
New configuration section for WebRTC settings.
Improved French translation.
The Indy component has been updated to the latest version.
Bug fixes :

Fixed some problems with keyboard shortcuts in popup windows.
Now BriskBard's size is correctly restored when you stop watching a video in full screen mode.
Now the tab order and color is stored when the user enables the option to restore the tabs as they were when he/she left off.
For more information go to https://www.briskbard.com
English