BriskBard 1.6.6 Released!
Submitted by

salvadordf

on Sun, 08/05/2018 - 09:22
Download BriskBard to be protected with the latest security measures and enjoy the vast selection of features that will help you leverage your productivity. Stay informed and get the latest news from the web, email and feeds using one application.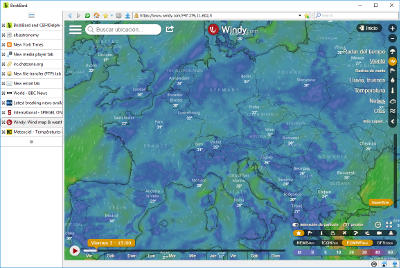 The latest security threats affecting many Intel and AMD CPUs cannot be ignored. To help mitigate Spectre and Meltdown attacks BriskBard now has the strict site isolation configuration option enabled by default for new installations. 
This version also introduces many enhancements, speed improvements and bug fixes in the user interface. Some of them will make it even easier to navigate through your browsing history or to quickly jump through the tabs using the mouse wheel. 
If you use the email client or the Usenet reader you will be happy to hear that the message editor and the message viewer are now much faster.
These are the new features :
The Blink rendering engine has been upgraded to 68.0.3440.84
The strict site isolation option is now enabled by default in web browser tabs that use the Blink rendering engine.
Now it's possible to select the tabs by moving the mouse wheel when the pointer is over the tabs.
Added a configuration option to select the languages used by the spell checker in web browser tabs that use the Blink rendering engine.
Removed the configuration option to use an online service for the spell checker.
The Indy components have been updated to the latest version.
Opening and editing emails and Usenet articles have been improved.
Added a warning about large files when they are attached to emails or Usenet articles.
Bug fixes :

The message to import web bookmarks is no longer shown multiple times.
The mouse wheel can now be used to scroll bookmarks.
Users in Windows 10 can now use the mouse wheel to scroll the web browsing history panel.
Fixed the video playback flickering with the media player.
Now the attached JPG images in emails or Usenet articles have no white dots.
Fixed a rare bug in the application startup due to an incorrect CEF initialization.
Fixed the bug where the message editor was shown when the user right-clicked over an email or Usenet article.
Fixed a bug in the message editor that introduced line breaks incorrectly.
The image or contact photo in the message editor has the right size at all times.
The email editor now saves the destination address when you click on the save or send buttons while editing said address.
The email and Usenet article editor have been modified to add soft line breaks automatically when you reach the editor border. 
For more information go to https://www.briskbard.com
English