BriskBard 1.8.1 Released !
Submitted by

salvadordf

on Mon, 08/26/2019 - 19:19
Boost your Internet experience with the new speed dial improvements in BriskBard and enjoy a browser start page that meets your needs.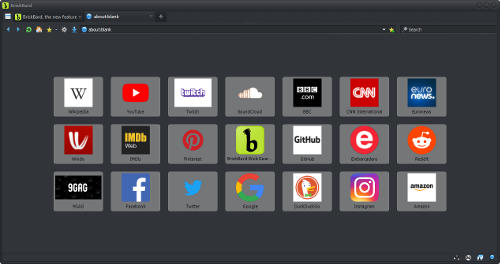 As requested by some users, the latest BriskBard version includes a completely new speed dial design with many customization options.
Now it's much easier to add, edit, delete or move your speed dial links by using the context menu options or dragging and dropping each element wherever you like.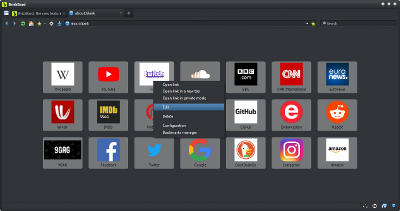 The configuration window has a new "Speed Dial" tab where you can configure item colors, transparency level, a background image, the number of rows and columns, the image quality and many other things.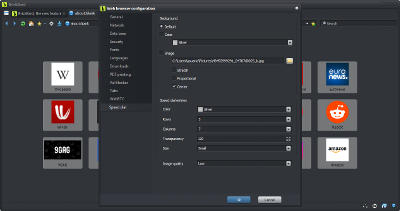 The bookmark manager can now handle regular bookmarks and the speed dial items with ease, and it also includes new options to import or export the speed dial elements, and to import the bookmarks from the JSON files used by Firefox.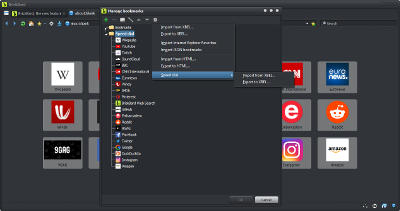 If you prefer to keep your privacy, the context menus in the bookmarks and the speed dial now have an option to open the links in private mode. Additionally, the Tor expert bundle has been updated and it can be used to navigate through the Tor network safely.
This is the full list of new features in BriskBard 1.8.1 :
The Blink rendering engine has been upgraded to 76.0.3809.87
The Speed Dial has been significantly improved with many new configuration options, graphical enhancements, import/export functions, drag and drop reordering, etc.
Added a new option to import bookmarks in JSON files used by Firefox.
Added support for favicons in WEBP format.
Now the BriskBard icon in the system tray has the same menu as the main application menu.
Added a new context menu option to open a bookmark in private mode.
A new option has been added to skip the confirmation window when the user tries to close BriskBard with several open tabs.
New configuration option in web browser tabs using the Blink rendering engine to grant screen, camera and mic permissions automatically.
The Indy, SQLite and Tor components have been updated to the latest version.
Bug fixes :

Fixed the text color in some announcement panels.
Now the reload button works when the web page was loaded using POST method.
For more information go to https://www.briskbard.com
English