Hi,
You need to copy the contents of the
Release
and
Resources
directories to the directory of your application's exe.
The final layout is this :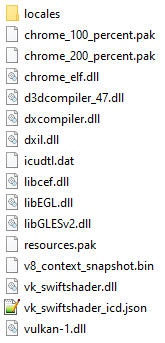 Please, check that all the files are copied next to the executable.
If you still get this error set a breakpoint inside TCefApplication.CheckCEFLibrary (uCEFApplication.pas) and inspect what path is used to search for the binaries.