How do I automatically open a browser, email or any other kind of tab when I run BriskBard?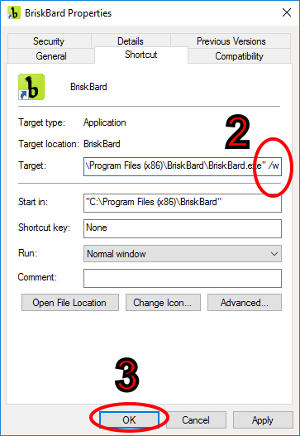 Add one of the following parameters to the end of the Target box :
/w to open a web browser tab.
/e to open an email tab.
/n to open a newsgroups reader tab.
/f to open a FTP tab.
/s to open a news aggregator tab.
/h to open a whois tab.
/d to open a name resolver tab.
/t to open a telnet tab.
/c to open a IRC tab.
/m to open a media player tab.
Click on the OK button to save the changes.