How do I use web bookmarks in BriskBard?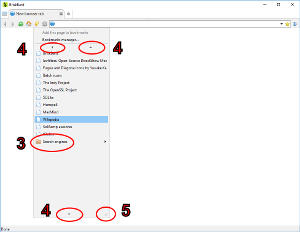 Bookmarks can be grouped in folders and their contents can be displayed by clicking on them.
The arrow buttons are used to go back to the previous folder or to show other bookmarks from the same folder that didn't fit on the bookmarks panel. The mouse wheel can be used for the same purpose.
The size of the bookmarks panel can be modified by clicking this zone.