How do I edit, export or import web bookmarks in BriskBard?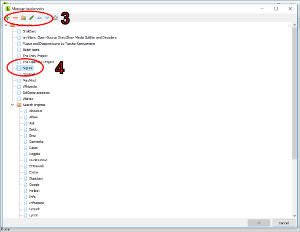 Use the buttons to add a bookmark, to delete bookmarks or folders, to create folders, to edit bookmarks or folders and to move items.
All the items can be moved by dragging and dropping them to the new position with the mouse.