how do I install Adobe Flash Player™ in BriskBard?
This question refers to the use of the Blink rendering engine (Chromium tab) in BriskBard only.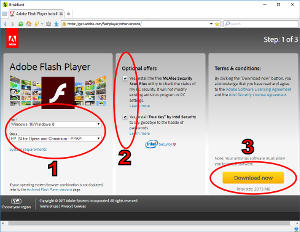 Open a web browser tab and visit Adobe's download page. Select the operating system and the PPAPI Flash Player.
Untick the optional boxes if you don't need those applications.
Click on the download button.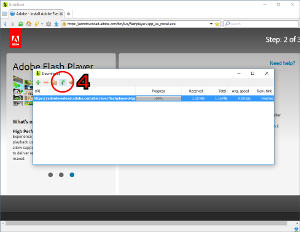 When it's fully downloaded, click on the green arrow button to run the installer. When it's installed close the installer and BriskBard. Next time you run BriskBard you'll be able to check if Adobe Flash Player is installed by visiting this address and then clicking the Check button.