How do I get started with the FTP client in BriskBard?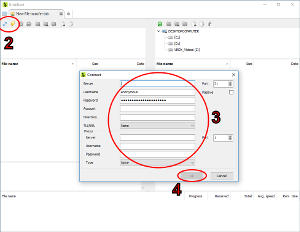 Click on the thunder button to connect to a server from the bookmarks or click on the blue arrows button to set the conection parameters manually.
Fill the conection parameters.
Click on the OK button to connect to the FTP server.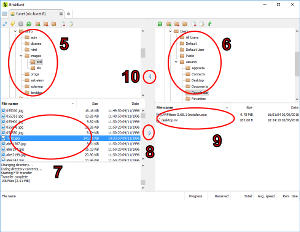 Once connected select the remote folder in the FTP server.
Select the folder on the PC. Make sure you can read and write in that folder.
Select the file that you want to download.
Click on the arrow pointing to the right button to download the selected file.
If you want to send a file to the FTP server first you have to select it on the local file list.
Click on the arrow pointing to the left button to upload the selected file.