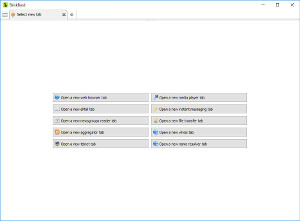 Integrated in BriskBard
BriskBard is a Windows application to browse the Internet, manage your email, chat with your friends, stay up-to-date on the latest news, manage your contact information, listen to your music, watch videos, transfer your files and much more with only one program, saving time and effort.

For more information about the rest of the features click here.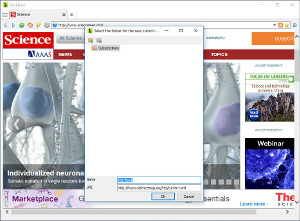 Subscribe to news feeds from BriskBard's web browser
When a website has RSS or Atom feeds an orange feed icon will appear in the address box of the web browser. You can subscribe to them by clicking that icon and selecting the folder where that subscription will be stored.

BriskBard allows you to organize the subscriptions into folders and to delete old subscription items automatically.

Subscriptions can be imported and exported in OPML format, which is extensively used by many RSS readers.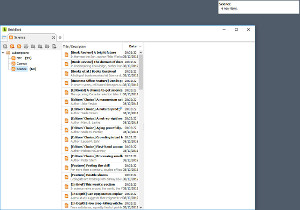 On-screen notifications and automatic labels
BriskBard will show on-screen notifications about new headlines periodically. You can also assign labels automatically depending on the titles and descriptions of each item.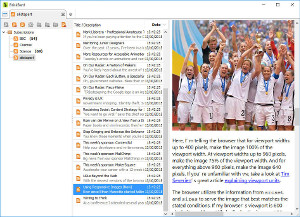 Security with BriskBard's rendering engine
BriskBard uses its own rendering engine to view the HTML content in the feeds. The possible threats that take advantage of bugs in other rendering engines have no effect in BriskBard.