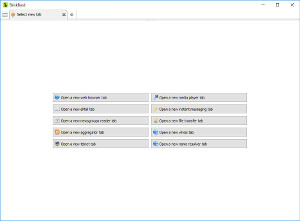 Integrated in BriskBard
BriskBard is a Windows application to browse the Internet, manage your email, chat with your friends, stay up-to-date on the latest news, manage your contact information, listen to your music, watch videos, transfer your files and much more with only one program, saving time and effort.

For more information about the rest of the features click here.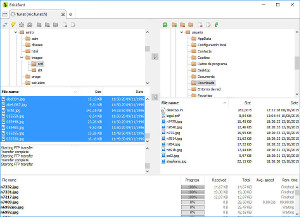 File transfer manager
BriskBard can send and receive multiple files in any direction. It's possible to create, remove and edit folders locally or remotely. You can also detele and rename files locally or remotely, and open files locally. If several files are selected to be uploaded or downloaded, BriskBard creates a queue with each file operation that can be cancelled individually if necessary.

As in other BriskBard sections, all file transfers are made in different threads to speed up the interface.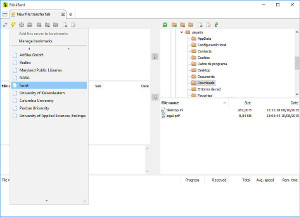 Manage your bookmarks
BriskBard has an innovative bookmark system to access any FTP server quickly. Bookmark management is easy and allows to export and import bookmarks in XBEL format.

BriskBard creates a few bookmarks of some ramdom anonymous FTP servers when you install it for the first time.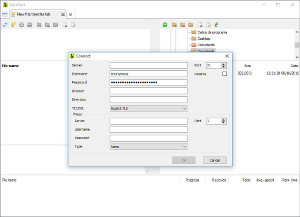 Secure connections
BriskBard allows you to connect to secure FTP servers using SSL and proxies.

It is highly recommended that you use FTP over SSL whenever possible to improve the safety of your FTP sessions because your login details and data will be encrypted.