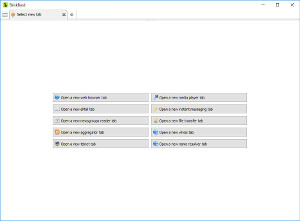 Integrated in BriskBard
BriskBard is a Windows application to browse the Internet, manage your email, chat with your friends, stay up-to-date on the latest news, manage your contact information, listen to your music, watch videos, transfer your files and much more with only one program, saving time and effort.

For more information about the rest of the features click here.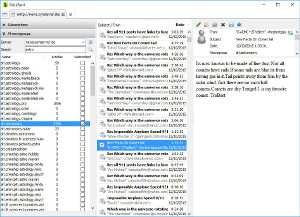 Newsgroup subscriptions manager
BriskBard has an easy to use subscription manager that allows you to connect to Usenet newsgroups servers. As an example, there are some addresses to well known Usenet servers.

The newsgroups list can be quite large in some servers but you can use the seach box to find the group you are looking for quickly.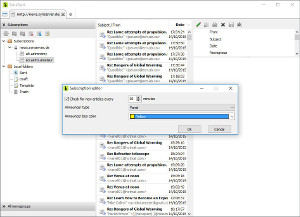 On-screen notification
You can configure each subscription to be checked periodically. If there are new articles BriskBard will show an on-screen notification.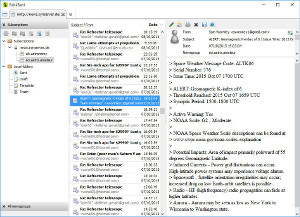 Security with BriskBard's rendering engine
BriskBard uses its own rendering engine to view the HTML content in articles. The possible threats that take advantage of bugs in other rendering engines have no effect in BriskBard.
This viewer has the possibility to download the external images and resources only when the user wants it.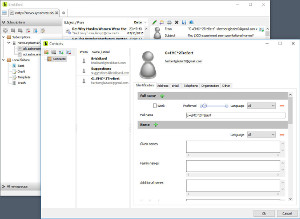 Link to the contact manager
You can access the contact manager from several places to add, select or edit the information in each contact. If the contact has a photo, it will be shown in the article viewer when you select an article from that contact.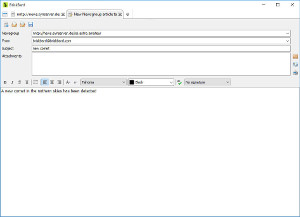 Article editor
BriskBard has a powerful article editor that allows you to change the text characteristics, check the spelling, add signatures automatically and add files, contacts and images directly from the scanner as attachments.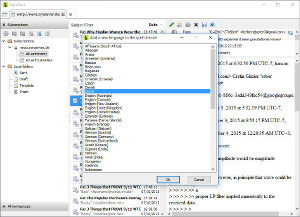 Multiple languages in the spell checker
The languages in the spell checker can be downloaded from BriskBard.