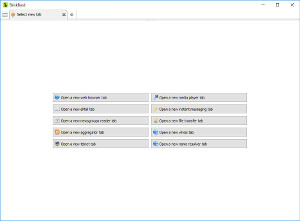 Integrated in BriskBard
BriskBard is a Windows application to browse the Internet, manage your email, chat with your friends, stay up-to-date on the latest news, manage your contact information, listen to your music, watch videos, transfer your files and much more with only one program, saving time and effort.

For more information about the rest of the features click here.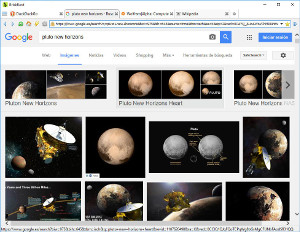 Browse safely the Internet
Visit your favourie websites reliably and efficiently thanks to the most used rendering engines : Blink and Trident. Open several websites at the same time using tabs and change the color of each tab right clicking over a tab and choosing a color from the popup menu.
Navigate safely the web thanks to the triple protection of PhishTank, Google Safe Browsing and Yandex Safe Browsing against malicious websites.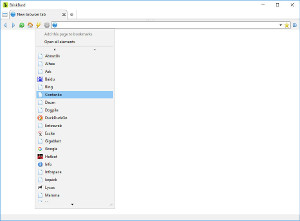 Manage your bookmarks
BriskBard has an innovative bookmark system to access any website quickly. Bookmark management is easy and allows to export and import bookmarks in several formats.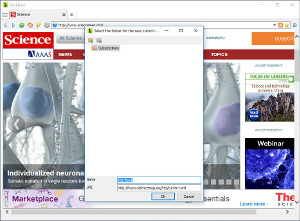 Subscribe to RSS news feeds
When a website has RSS or Atom feeds you can subscribe to them with a few clicks.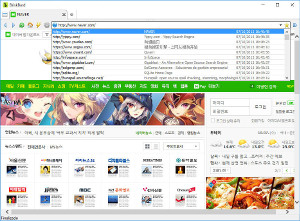 Browsing history
You can access the browsing history from the address field by clicking on the arrow to the right of that field.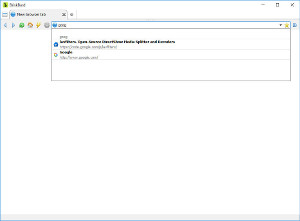 Interactive address field
The address field shows related bookmarks while you type an address.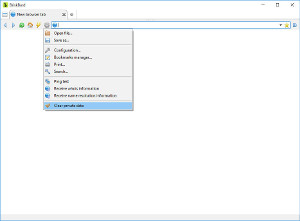 Privacy comes first
All browsing data is stored locally and you can delete your Internet history with two clicks.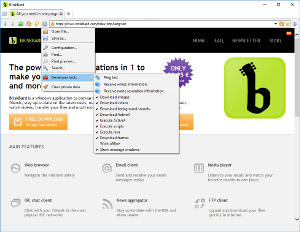 Developer tools
If you wish to know the PING, WHOIS and DNS information of the server where the webpage is hosted you only need to access the developer tools menu.