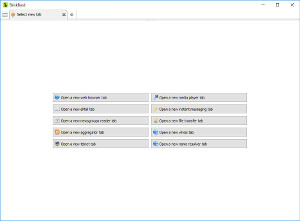 Integrated in BriskBard
BriskBard is a Windows application to browse the Internet, manage your email, chat with your friends, stay up-to-date on the latest news, manage your contact information, listen to your music, watch videos, transfer your files and much more with only one program, saving time and effort.

For more information about the rest of the features click here.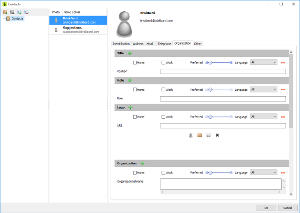 Multiple information fields
BriskBard allows you to store information of any kind and it can have unlimited fields thanks to the vCard support. Now you can keep all the information about clients, family members and friends in a centralized repository.

You can even add small photos to each contact and BriskBard will show them in email messages or usenet articles instead of the gray pawn.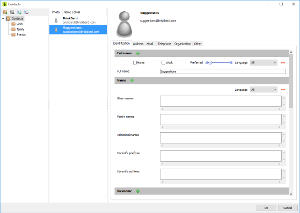 Contacts organization
BriskBard can make groups of contacts using folders to make search easy. You can also import and export all the contacts in vCard 4.0 (vcf) format using different text encodings to guarantee that no information is lost.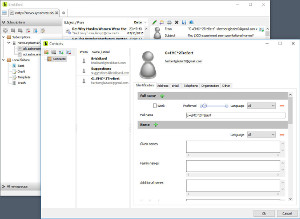 Easy access from email and news aggregator tabs
You can open the contact manager from email and news aggregator tabs. You can also add new contacts, use their email addreses or send them as attachments.

You can also configure your email account to attach a vcard with your personal information in every email message that you send.